Hello Everyone!
The
CRICUT IMAGINE
machine comes with a few shapes actually loaded on the machine. Twenty of them to be exact. Here they are:
IMAGINE BASIC SHAPES 1-12
IMAGINE BASIC SHAPES 13-20
Starting with the basics of this machine, I have made a video showing you these shapes and how you would use the RGB customized color feature. I played with this for a good hour and had a ball!
Click
HERE
if you cannot see the video above.
Many of you are probably asking what RGB stands for... so here it is in a nutshell:
Definition: A common color mode, RGB stands for the colors of Red, Green, Blue. RGB is the most common color mode used when creating graphics, even though graphics to be commercially printed are eventually converted to CMYK mode, the colors used in printing inks.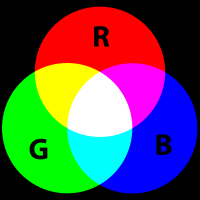 What RGB means for us crafters is: CUSTOMIZED images! No more looking for the right color blue to match a theme! Many companies are starting to provide the RGB codes for their products... like STAMPIN UP! Click
HERE
to see Samantha's (Scrapmaster's Paradise) post with the chart in it! I searched online for different RGB color code charts so that I could have a handy guide to use when I wanted to customize my colors on the Imagine. There were many, but after looking at them all, I decided that I like this one and want to share it with you.
RGB Number Chart.docx
Before you ask why you would want STAMPIN UP's RGB codes, let me explain. You just used SU's 'Glorious Green' (R-0 G-147 B-120) cardstock to make a card. You could print have printed the whole sheet of cardstock with the Imagine and then folded it into a card. But, I already have that cardstock in my inventory, so I'm using it for the card and then printing/cutting my embellishments for the card with my Imagine and I know they will be a perfect match because I have the exact RGB code! Comprende?
Don't forget that I am giving away a GYPSY bundle (thank you Provocraft!) on Tuesday night!! If we are able to get 500 followers before then... I just might have to give away TWO Gypsy bundles!! Yep... you heard me right (did you hear me? hehee) I am so excited and want to spread the word! That word would be IMAGINE, of course! You don't have to jump through any hoops in order to be eligible to win, just sign up to 'follow' or subscribe and leave a comment! But, I would appreciate those who can facebook or post a link to this new blog on your blogs! I will be setting up an email subscription option for this blog later today, but in the meantime, you can click on the 'Follow' button.
HAVE A GREAT DAY EVERYONE!!
Imagine always,